#Anouncement: CPS-Records proudly presents the new  C-DRAIN #No_Plumbing_Business_Ep Album OUT : 01/03/2018!!!  Will be available on #CD & for #Digital download in all major web-stores!!!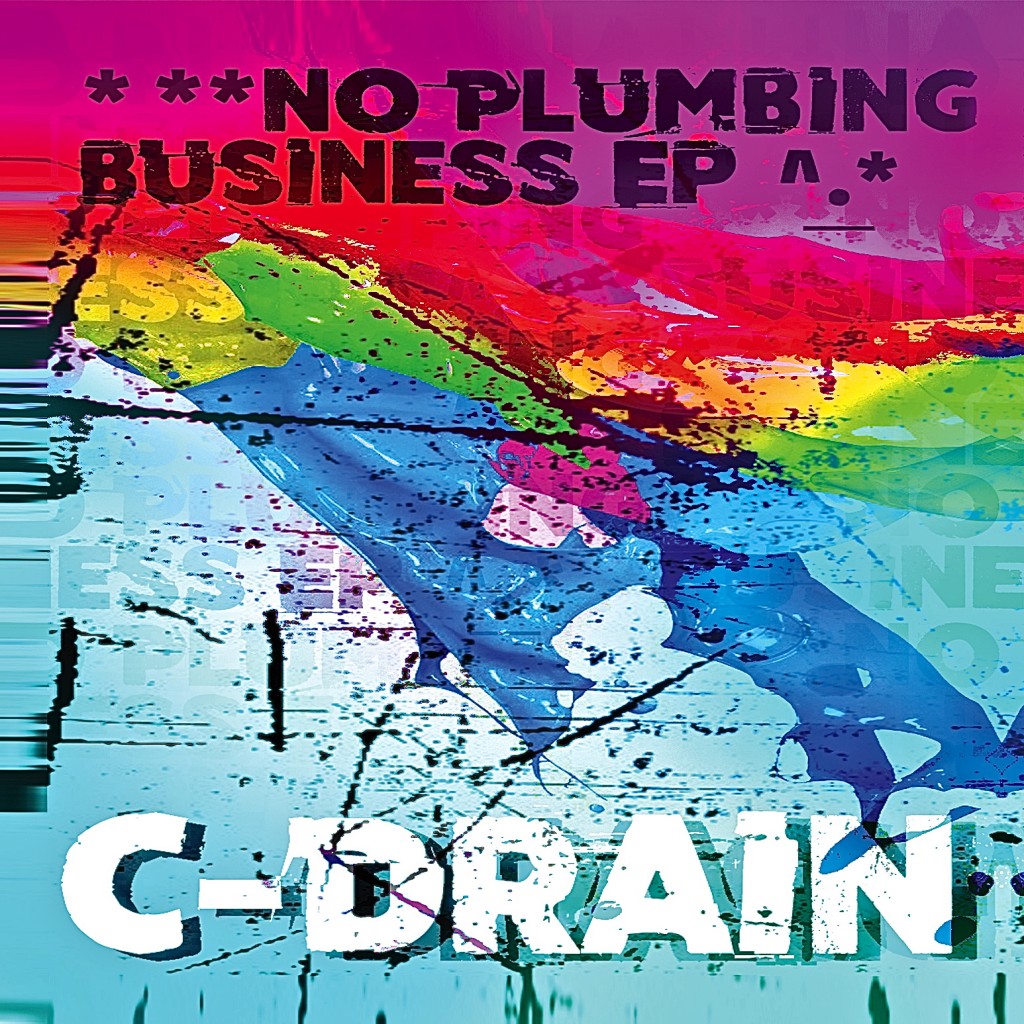 Press Release:
C-DRAIN *No Plumbing Business EP
C-DRAIN began as a one-man multi-instrumentalist and producer working out of his London-based home studio. Now relocated between London and Athens he has formed a new band, which in December 2016 issued its latest release, the 'Covers Unplugged' EP.
C-DRAIN's new four-track debut of original music, '* No Plumbing Business', takes us on a musical journey of novel sounds and wide-ranging emotions. As C-DRAIN states: 'Each song reflects a different phase and season, which I've tried to capture in the sound of each track', beginning with 'Come On!' (Summer), continuing with 'Fly' (Fall), 'Round N' Round' (Winter) and 'Sunny Day' (Spring'). It's a kind of 'Four seasons' EP, but not for Vivaldi's fans! The EP begins with a sample of 'I wanna dance' (from the Dazed and Confused movie), which for C-DRAIN neatly encapsulates the new vibe he is after! Locked in the studio, he has painstakingly searched for a new production aesthetic through experimentation with vocal and instrumental timbres, resulting in a truly 'Indie' creation. Unlike his previous EP release, C-DRAIN's goal was not to achieve a defined homogenous sound for all tracks, rather his aim was to locate via his production approach the 'hidden' character of each song and follow that wherever it led him. The EP's title is also the first clue (after many queries from fans) to what the name C-DRAIN actually stands for!
C-DRAIN's aim in his new project is to achieve total independence and creative freedom, taking responsibility for every aspect of the production process from performing on almost every instrument to recording and mixing each track in his home studio. To promote the EP in major venues C-DRAIN has devised a live set to showcase the new sound, which also includes visuals by a VJ and Director.
Official Release Date: 01/03/2018
Reviews :
No TiTle magazine (UK): "…If this artist continues to unearth interesting influences and a variety
of angles his future album would certainly create a few welcome debates…"
BBC Radio: C-Drain's "Oh Miami!" – "Very Nice!!!"
Music emissions.com (USA): Rating: 9,5/10 – "Producer/artist Christos Pappas resurfaces with his latest track "Oh Miami!" Blending modern rock with continuing West Coast retro pop theme, he switches coasts, pens an ode and paints a vivid portrait of the Southern Florida party city. Mixing tinges of reggae as a clever nod to its proximity to the Caribbean, this could be the metropolis' next theme song!"
ΕRT Radio (Greece) C-Drain 'Covers Unplugged' on TOP 6 English Albums of 2016 and on TOP 20 of all 2016 Album-releases.
Vinylmine/Jazz & Tzaz magazine :'Covers Unplugged' -"Very nice work, creating a low-profile sound in general beyond the few crescendos, which is complete, sounds complete and fine standing."
Brian Wilson (Beach Boys) favourites C-Drain's 'Oh Miami!' and reposted it on his personal page!
Music emissions.com (USA): Rating: 9/10 "…'So What?' is just the sort of musical break from the misery we need. And that is the key to what makes a good pop song – it fits the moment…so, go on…listen to "So What?" It will cheer you up guaranteed!"
Contacts: Email: email@cps-records.com, cdrain@outlook.com, Website: www.cps-records.com,
Social Media: Facebook , Soundcloud, You Tube
CPS Records © 2017